Elbow fractures in Children
Robin Smithuis
Radiology department, Rijnland Hospital Leiderdorp, the Netherlands.
Publicationdate
Elbow fractures are the most common fractures in children.
The assessment of the elbow can be difficult because of the changing anatomy of the growing skeleton and the subtility of some of these fractures.
In this review important signs of fractures and dislocations of the elbow will be discussed.

Before reading this article you can try one of the cases in the menubar.
You can test your knowledge on pediatric elbow fractures with these interactive cases.

On some of the images you can click to get a larger view. This does not work for the iPhone application
If you want to use images in a presentation, please mention the Radiology Assistant.
Fracture mechanism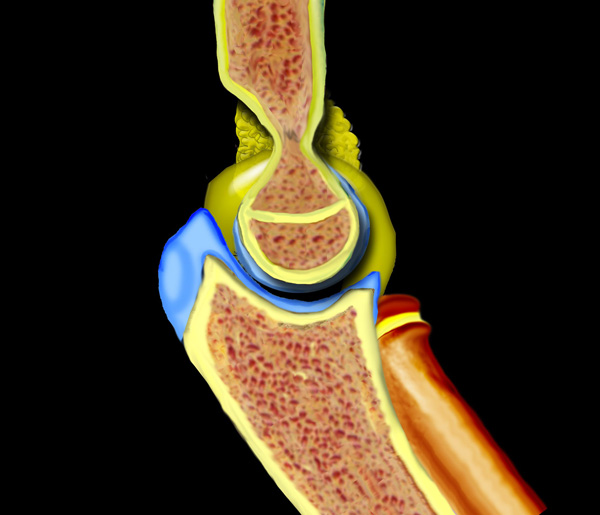 Hyperextension
Injury to the elbow joint is usely the result of hyperextension or extreme valgus due to a fall on the outstretched arm.
Scroll through the images on the left to see how hyperextension leads to a supracondylar fracture.
The hemarthros will result in a displacement of the anterior fat pad upwards and the posterior fat backwards.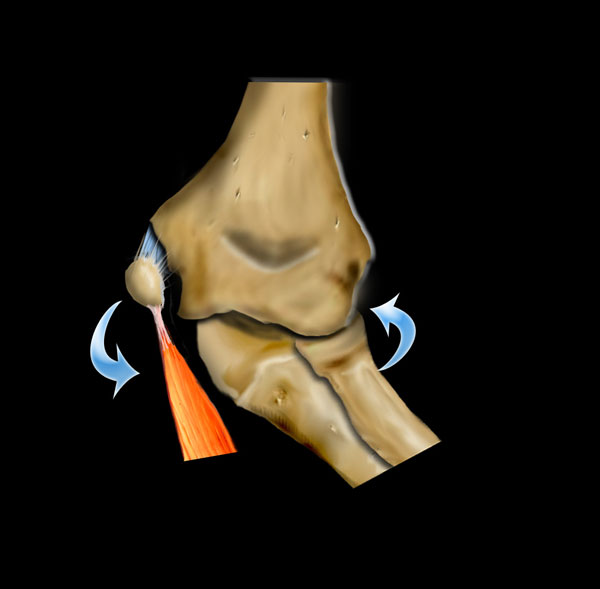 Scroll through the images.
Extreme valgus
The other important fracture mechanism is extreme valgus of the elbow.
The normal elbow already has a valgus positioning.
When a child falls on the outstrechted arm, this can lead to extreme valgus.
On the lateral side this can result in a dislocation or a fracture of the radius with or without involvement of the olecranon.
When the forces have more effect on the humerus, the extreme valgus will result in a fracture of the lateral condyle.
On the medial side the valgus force can lead to avulsion of the medial epicondyle.
Sometimes the medial epicondyl becomes trapped within the joint.
Because of the valgus position of the normal elbow an avulsion of the lateral epicondyle will be uncommon.
Radiological Interpretation
Conclusion
Whenever you study a radiograph of the elbow of a child, always look for:
Supracondylar fracture with minimal displacement
Lateral condyle fracture
Slipped radial epiphysis
Radial dislocation
Position of the medial epicondyle.