COVID-19 CO-RADS classification
COVID working group of the Dutch Radiological Society
Publicationdate
The CO-RADS classification is a standardized reporting system for patients with suspected COVID-19 infection developed for a moderate to high prevalence setting.
This is a proposed classification system for radiologists in the Netherlands and still work in progress.
Press ctrl+ for larger images and text on a PC or ⌘+ on a Mac.
This can be helpful for scroll-images.
Single images can be enlarged by clicking on them.
Report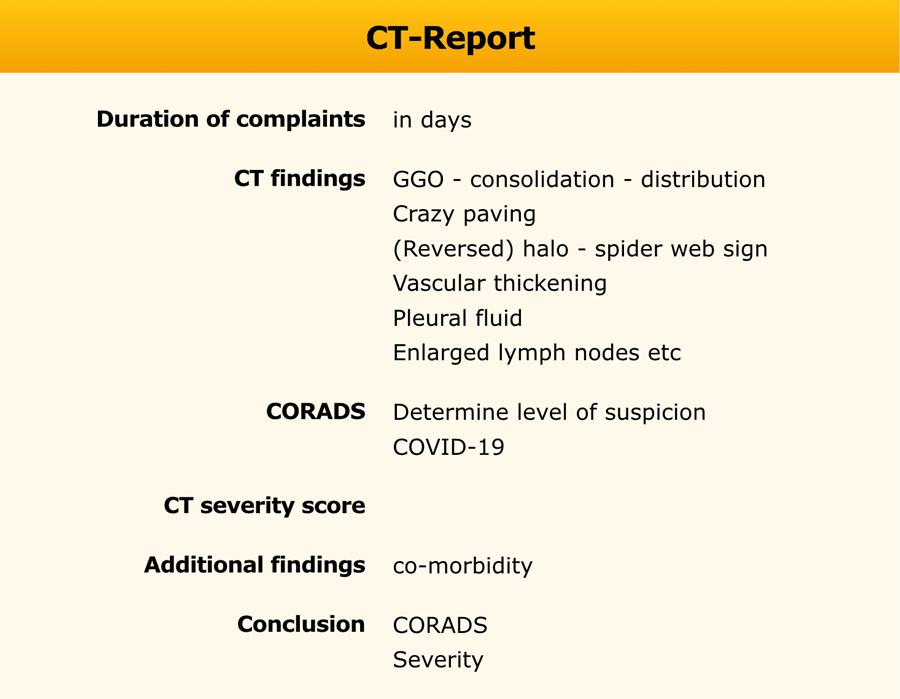 The duration of the complaints is important as it determines the expected stage of the disease.
Discuss the findings, the chance of COVID-19 (CORADS) and the differential diagnosis.
The CT-findings of COVID-19 show overlap with other diseases like:
H1N1 influenza

Other viral pneumonia ; adenovirus, CMV

Organizing pneumonia

Acute interstitial pneumonitis